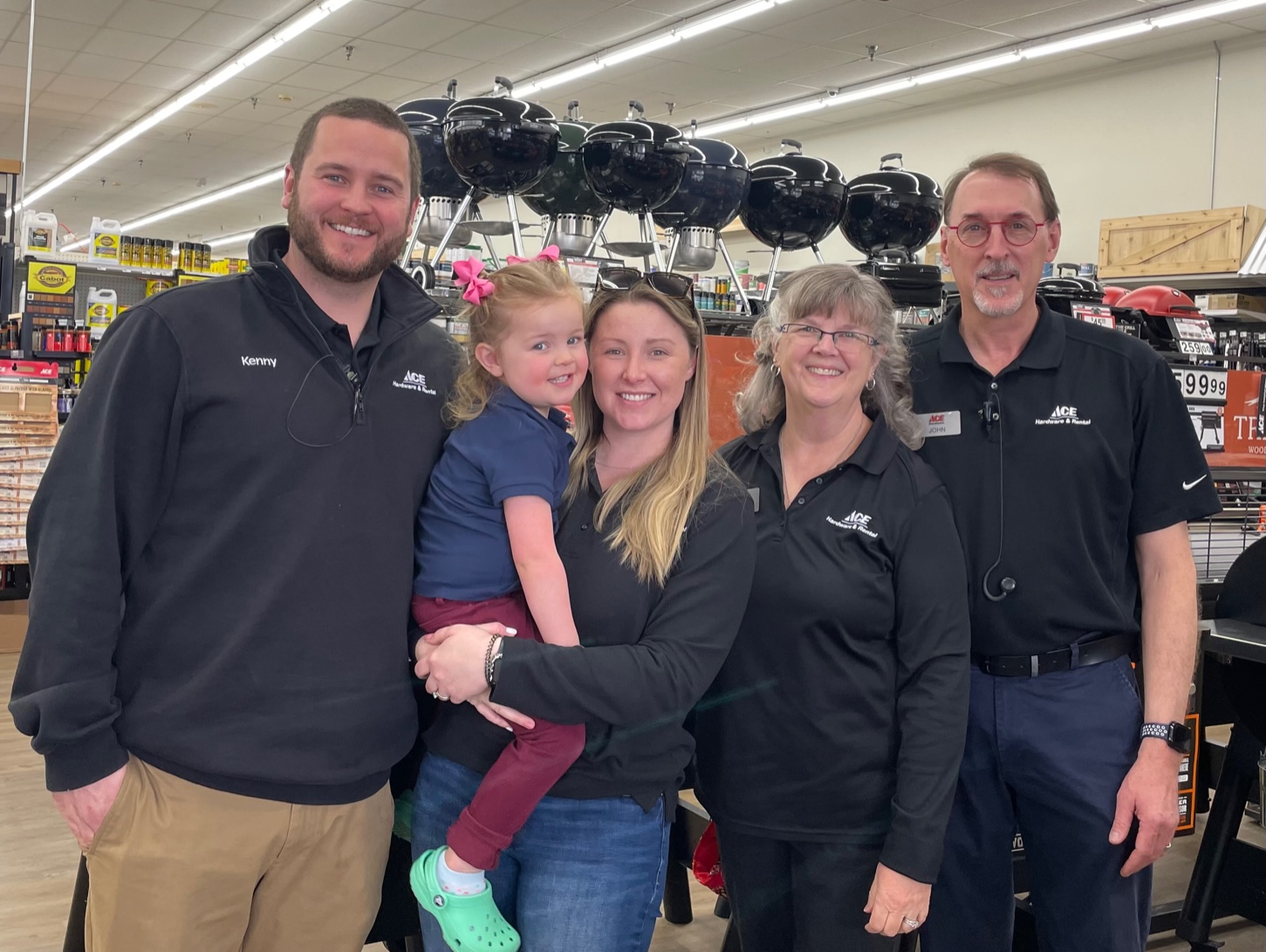 JBK Hardware opened in 1991, in the Kent Plaza Shopping Center, in Chestertown. This was a second location for the Price family, who also own Price & Gannon, in Centreville, MD. The business was expanded and relocated to the Washington Square Shopping Center in 2000. 
The JBK name was created with initials from the owner's children. 
Today, the businesses are owned and operated by John Price and John's stepson, Kenny Kerr.
All of us at JBK Hardware are committed to being "Ace, The Helpful Place" by offering knowledgeable advice, helpful service, and quality products. 
Contact Us
We love hearing from our customers! Fill out the form below with any questions or concerns you may have, and we'll direct it to the right people for you!
Store Hours
Mon - Fri:  7:00 AM - 7:00 PM
Saturday:  7:00 AM - 7:00 PM
Sunday:     8:00 AM - 5:00 PM
Holiday Hours
Easter Sunday:  Closed
Memorial Day: 7:00AM - 5:00PM
4th of July: 7:00AM - 4:00PM
Labor Day: 7:00AM - 3:00PM
Thanksgiving Day:  Closed
Christmas Day: Closed
Christmas Eve:  7:00AM - 4:00PM
New Year's Eve: 7:00AM - 5:00PM
New Year's Day: 10:00AM - 3:00PM